Regular price
$99.99 USD
Sale price
$79.99 USD
Unit price
per
Sale
Sold out
GardenStraw is the cleanest, most effective straw mulch on the market. Straw is a fantastic mulch for your garden for a variety of reasons:
Conserves water by lowering water needs by up to 50%
Prevents weeds, reducing competition for nutrients and water
Maintains stable soil moisture and temperature
Reduces soil erosion
Improves soil fertility and reduces compaction
Protects plants from soil-borne diseases by shielding them from mud splatter during rain
Reduces risk of tomato blight and reduces the number of potato beetles
Keeps your shoes clean
Acts as natural cushion for knees and joints and is soft to walk on in bare feet
However, sourcing quality straw is the biggest impediment to home gardeners looking to get the benefits of straw mulch.
GardenStraw is a value-packed, 3 cu. ft. bag of pre-cleaned and pre-shredded wheat straw straight from the prairies of Canada.
In contrast to many locally-sourced straws, GardenStraw is:
Clean - The all-natural cleaning process leaves the straw virtually wheat seed and dust-free, filtered for any impurities.
Consistent - Pre-shredded and split, it's a consistent texture and length for easy application.
Convenient - One bag of GardenStraw covers 100 sq. ft. at least 2"-3" deep.
*Note: due to the nature of the sustainably sourced wheat plant, not all wheat seeds are removed by the farmer from the straw during harvest. Even with HealthiStraw's thorough and natural process, occasional wheat seeds may sneak through and sprout in your garden. Unlike grass and weeds, once the wheat seedling is removed it won't regrow and you will continue to experience the lasting full benefits of straw mulch – water conservation, weed control and soil health.
Share
View full details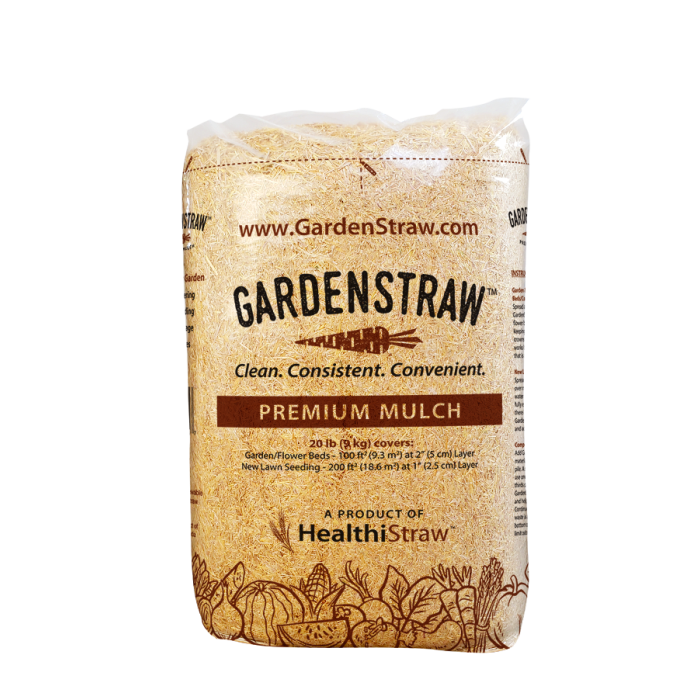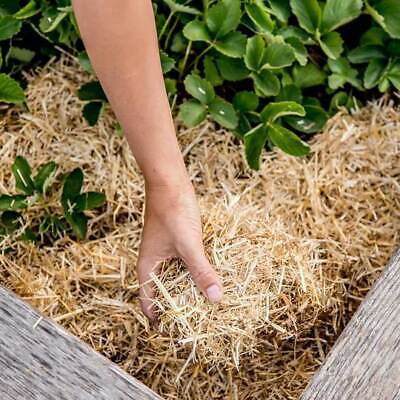 Collapsible content
Free Shipping On Orders in the U.S.

FREE shipping on orders to the United States, excluding Hawaii, Alasksa, Puerto Rico and Canada.
Specification

Made in the USA
52% Cotton
48% Polyester